Veni vidi vici – Julius Caesar.
I'm writing this blog because I believe we are under-educated about sexual function and satisfaction and I'm pissed about that.  A recovering anorgasmic, I've spent a lot of time researching and a fair amount of money subscribing to sexpert advice products learning how to achieve orgasm. It's not rocket science, but I've learned that achieving orgasm for women requires education, personal masturbation, and a patient, willing partner. 
I believe that sexual dissatisfaction is grossly under-reported because no one wants to be the odd one out at the fuckfest portrayed in popular media. Pop culture, erotica, and porn portends that everyone's having incredible orgasmic sex when statistical studies belie the notion.   
I've proven to myself that chronic anorgasmia is a reversible condition, given the eagerness to learn and a good set of how-to skills. The internet is rife with pertinent sex education and well-intentioned but editorialized advice. Sex is subjective and only empirical to you. There are no cookie-cutter solutions to achieve orgasm, as all women respond differently, but I suggest following tried and tested methods that seem to work for most women.  
 I intend to write about these subjects, not as an academic, but to subjectively funnel what I've learned along the way, e.g., what worked for one sexually repressed, stressed out middle-aged woman. 
And, I'm going to jazz things up a bit with seedy, shameful stories of  my sexcapades as a blatant satirist preoccupied with a Phyllis Diller complex.    
You can also follow my blog and satirical one-liners as "Sexualista" with my friends at Swingtowns.com 
COPYRIGHT © 2016-2019 – SEXUALISTA – ALL RIGHTS RESERVED
______________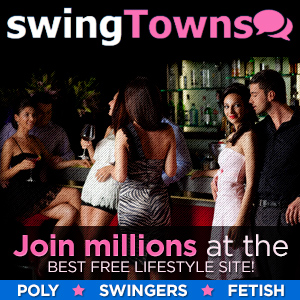 New York Swingers