The art of female orgasm: the final frontier for women.  Sexual satisfaction: lifestyle; satire; all things sexual.  No secrets. The blog your mother never read.
Our culture hints that women are "dysfunctional and frigid" if they aren't having orgasmic sex; yet, it's statistically atypical and far from the norm. For women pressured with the stresses of work and family, soak-the-bed sex may be their last concern. If they're indifferent to sex, women may be resistant and suspicious of society's sexual overtones and propagandized hints of what they're missing.
Women are quick to blame themselves for lack of orgasm without ever knowing the path to get there. Overall, it's difficult to engage women in the discussion because sex education ranks low on their priority list. I hope to help change that.
                                                           ________________
"WOW sexy and HOT blog. Now what do I do with my wet panties at work? LOL" – M
"I very much appreciate your (blog) and particularly your intellect – human sexuality is a wonderfully diverse and fascinating subject." – A.
                                                           ________________

Special Shout-Out to those fun-loving swingers who are giving me the best support and feedback a sex-blogger could ask for!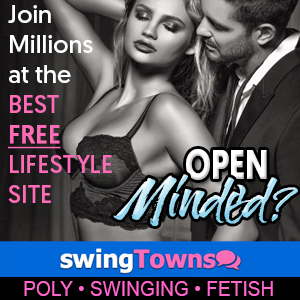 Pennsylvania